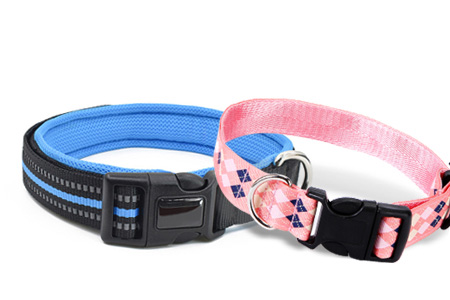 What's The Components Of Pet Collars?
What Are Our Pet Collars Made Of?
All pet collars in Brilliant are made from non-toxic upscale materials that look and feel extremely good. Brilliant pays high attention to the comfort and durability for each collar, also balance with a professional finish. Our pet collars are strong, lightweight and stylish, all of them are made in our own factory.
---
Brilliant has wide selection of materials for pet collars, such as durable nylon, industrial-grade polyester, 100% cotton, eco-friendly bamboo, premium leather, strong rope etc. The structure is not limited to regular single layer, you can customize in two layers to achieve more different styles and effect, such as denim, preppy style, swallow gird etc. The bottom-lining layer of the collar may be a durable, densely woven nylon webbing or leather, this can make collar much stronger and durable.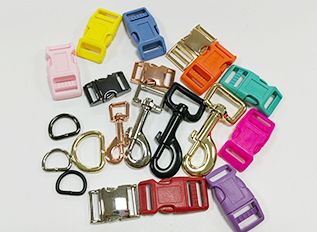 The Right Accessory Makes A Better Dog Collar
Dog collar cannot work without the proper accessory. A variety of heavy-duty attachments is available for customization in Brilliant. There are not only black/ white ABS buckles, but also colorful buckles, different color accessories create different styles and themed dog collars. Premium metal hardware can be gold, silver/ nickel, matt surface or even antique plated. "O" split ring or D-ring plus length adjuster and optional bell always come with the collars. Breakaway buckles are also a good option for safe purpose. You can also add pet ID tags or nameplates with your brand info. The bow tie is a great choice to match the themed dog belt and clothes.
Related Products

The wholesale nylon dog collar can be customized with a large variety of colors and sizes,...

Details

The pet tracker dog collar from Brilliant is the most leading edge of collars fit for small...

Details

Custom nylon training dog collar with low MOQ is not only available in nylon, but also the imitation...

Details