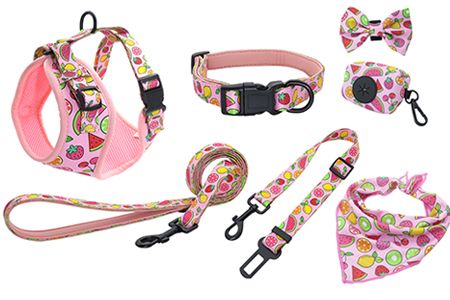 What's The Feature Of Dog Harness Set?
The new dog harness sets from Dongguan Brilliant International Co., Ltd. are very popular for wholesalers. Why? Because our personalized dog harness set owns the following features:
---
Dog harness features no pull and choke free, breathable and adjustable to fit for different sized dogs.
Dog leash has a heavy duty hook to withstand any level of puppy excitement.
Dog collar is neoprene padded for a comfy wearing, it's also length adjustable.
Dog bow tie has a Velcro clip, so it's fully adjustable and easy to attach to any collar.
Dog bandana is lightweight and breathable so can be comfortably worn even during Summer.
Dog car seat belt's premium clip fits into any seat belt outlet.
Dog poop bag holder is very practical and lightweight, can attach to the leash when outside.
The customers can choose any item as their new suit products. We also have the classic nylon dog leash harness collar set ready to ship, you are welcomed to read more information about dog harness set & dog harness set 7-piece walking accessories.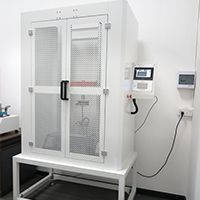 Safety Assurance
Dongguan Brilliant International Co., Ltd. equipped an in-house test lab, including tensile testing machine, salt spray tester, color fastness tester and XRF analyzer. Each pet collar/leash/harness, pet ID tags etc. will be tested before packing, to ensure the tensile strength can withstand the high pull force by existed doggies. And the salt spray tester will ensure the plating quality so that the hardware can be rust proof. While the color fastness tester can ensure the fur of pets will not be ruined by inferior materials. Meanwhile the XRF analyzer can detect toxic element to ensure the safety of products to pets.
Related Products

Pattern Dog harness set 7- piece walking accessories contain air mesh dog harness, neoprene...

Details

The Wholesale 3-piece walking essential dog harness set from Brilliant includes a gentle bowtie...

Details

For this wholesale 2-in-1 dog leash has introduced new design with a poop bag dispenser and 2 stripes...

Details

FAQ

Brilliant specializes in the production of pet ID tag, our engraving technology is one of the best in producing pet tags. Quality products have been the key to our steady growth, for the reason, we adopt...

Read more