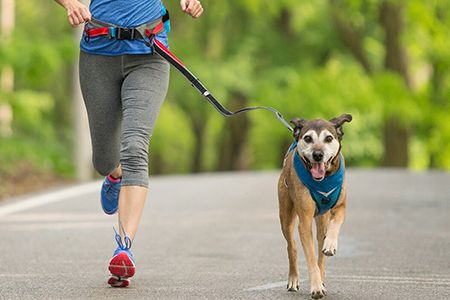 Which material is more suitable for bungee dog leash?
Bungee dog leashes can absorb shocks; they are especially good for owners with dogs who are heavy pullers. The bungee portion is the essential part of this kind of leash. According to our years' experience, the suitable material to make the bungee is polyester. As in the process of weaving, the elastic will be pulled very hard by the machine to weave, while nylon yarn is slippery, the surface will be very ugly if using nylon. All of our customers use polyester for the leashes with bungee bands.
---
We have tested to pull it about 7300 times (equal to using 10 times every day), there is no broken, and our bungee band can last 3 years, which is very reliable quality. The strong bungee can allow your dog up to two feet of extra lead and would harm you because it's shock-absorbing and reduces the amount of jerk.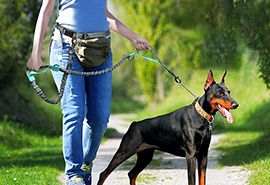 The Bungee Leash Is Especially Suitable For The Owner To Run The Dog While Doing Sport
Bungee dog leash is made of durable bungee cord that can withstand owners training with their dogs, let alone the regular daily use. Bungee leashes initially were developed to run the dog while we are excising, like hiking, biking, or even roller-skating. Moreover, the elasticity gives you and your dog a smooth experience when training together. We can customize our bungee length per your request, but we recommend 2 common lengths, two meters (78.7 inches) and 2.8 meters (110.2 inches), which are in line with the habits of most users.
Related Products

Our wholesale padded hand nylon dog leash with a superior quality and wide varieties products...

Details

The wholesale nylon reflective dog leashes from Brilliant comply with international quality...

Details

Our wholesale 6 in 1 multifunctional nylon dog leash with a adjustable buckle on the lead leash...

Details