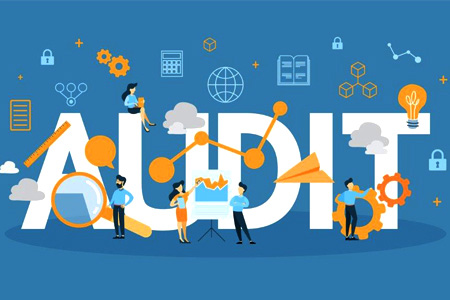 Passing McDonald's Audit Make us a Better Pet Product Supplier
McDonald's Annual Supplier Workplace Accountability (SWA) Assessment
On July 3rd, Brilliant was conducted an annual McDonald's Audit by Intertek, which assured that Brilliant is an accountable supplier of McDonald's. Brilliant aims to offer a secure & harmonious work environment to workers, protect their legitimate rights. Being an ethical and conscientious enterprise, we always care for our workers, and the workers give back with a high degree of work responsibility, they consciously try their best to have the work done well, which fundamentally guarantees that we can produce high-quality pet products. Brilliant also value the interests of our customers, and take the product quality as top priority. Brilliant will constantly provide you the best products with superior service and be your trustworthy business partner!
---
03 Jul, 2020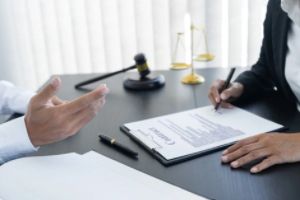 Why An Ethical Audit Matters To Your Pet Products Brand?
Pet supplies are a wide range of products to demonstrate the love & caring from the pet owners. These pet products shall be manufactured by a conscientious enterprise, which cares for its employees firstly. An ethical audit can lead to the ultimate goal of protecting your company/ brand image. The independent 3rd-party auditor to objectively evaluate core objectives of safety, security, ethical operations, compliance of government regulations, adherence to your company's standards, and to avoid costly supply chain interruptions.
Related Products

The wholesale nylon dog collar can be customized with a large variety of colors and sizes, high-purity and excellent production process is the reason why many...

Details

The wholesale braided dog leashes are available in various materials, colors, sizes, and styles in even small quantities. Durable material with braided...

Details

The Pattern step-in dog harness, with easy on / off design and size options to choose from, is available for wholesale. Brilliant can guarantee low MOQ and wholesale...

Details
New Product Catalog
Latest pet collar/ leash/ harness product leaflet.

Download
Passing McDonald's Audit Make us a Better Pet Product Supplier | Taiwan-Based Manufacturer of Dog & Cat Tags, Leashes and Collars | Brilliant
Based in Taiwan since 2002, Dongguan Brilliant International Co., Ltd. has been a pet tag, pet leash and collar manufacturer. Their main dog and cat accessories, include Dog Collars and Leashes, Dog Harness, Dog Collar Nameplates, Dog and Cat Tags, Dog and Cat Bowls, Dog Carriers, Dog Toy, Dog Apparel, which meet international safety standards.
Brilliant is a High quality Wholesale and Pattern Pet Products & Pet Accessories Manufacturer. Brilliant's Pet Products are compliable with CPISA/ EN71-3 safety standard and our factory passes Sedex, Disney, McDonald's Ethical auditing. Specialized at custom design dog leash, collar, harness and offered one shop solution for Pet Products in short time based on sufficient capacity. All our Pet products can comply world safety standard such as CPSIA, Prop 65, FDA, EN71-1, CE, ROHS, etc.
Brilliant has been offering customers custom and personalized dog and cat accessories, both with advanced custom design skills and 18 years of experience, Brilliant ensures each customer's demands are met.
View our high-quality dog and cat accessories
Dog Collar
,
Dog Leash
,
Dog Harness
,
Cat Collar
,
Cat Leash
,
Cat Harness
,
Pet Tag
,
Collar Nameplates
,
Pet Costumes
,
Pet Clothes
,
Decoration
,
Feeder
,
Backpack
,
Pet Bed
,
Toy
and feel free to
Contact Us
.